​
Our Approach at Langley
At Langley, we believe in taking a consultative approach to recruitment, adding value where we can to achieve the best outcomes for our clients.
As a trusted procurement and supply chain recruiter for over two decades, you can be confident that we have the experience, knowledge and contacts to find the most talented professionals for your business or organisation.
A Bespoke Client Approach
No two briefs are the same, and when we work with you our team of dedicated consultants will work hard to fully understand your requirements and create the most effective, bespoke recruitment strategy for you.
We'll consult with you throughout the recruitment process, using our in-depth industry knowledge to add value every step of the way.
The Langley Advantage
As well as using our industry knowledge to deliver successful results, we also use leading technology to give us the edge. The Langley 360 competency-based assessment tool helps us to identify the best candidates out there.
​This tool provides a detailed assessment of a candidate's competency and skills, while also uncovering a candidate's ability to actively apply existing knowledge. We're able to produce quantifiable evidence of a candidate's capabilities, along with a profile that demonstrates their true technical and behavioural skills.
We use this tool with every candidate, and it consistently proves to be highly effective in helping us find the most suitable candidates for our clients' positions.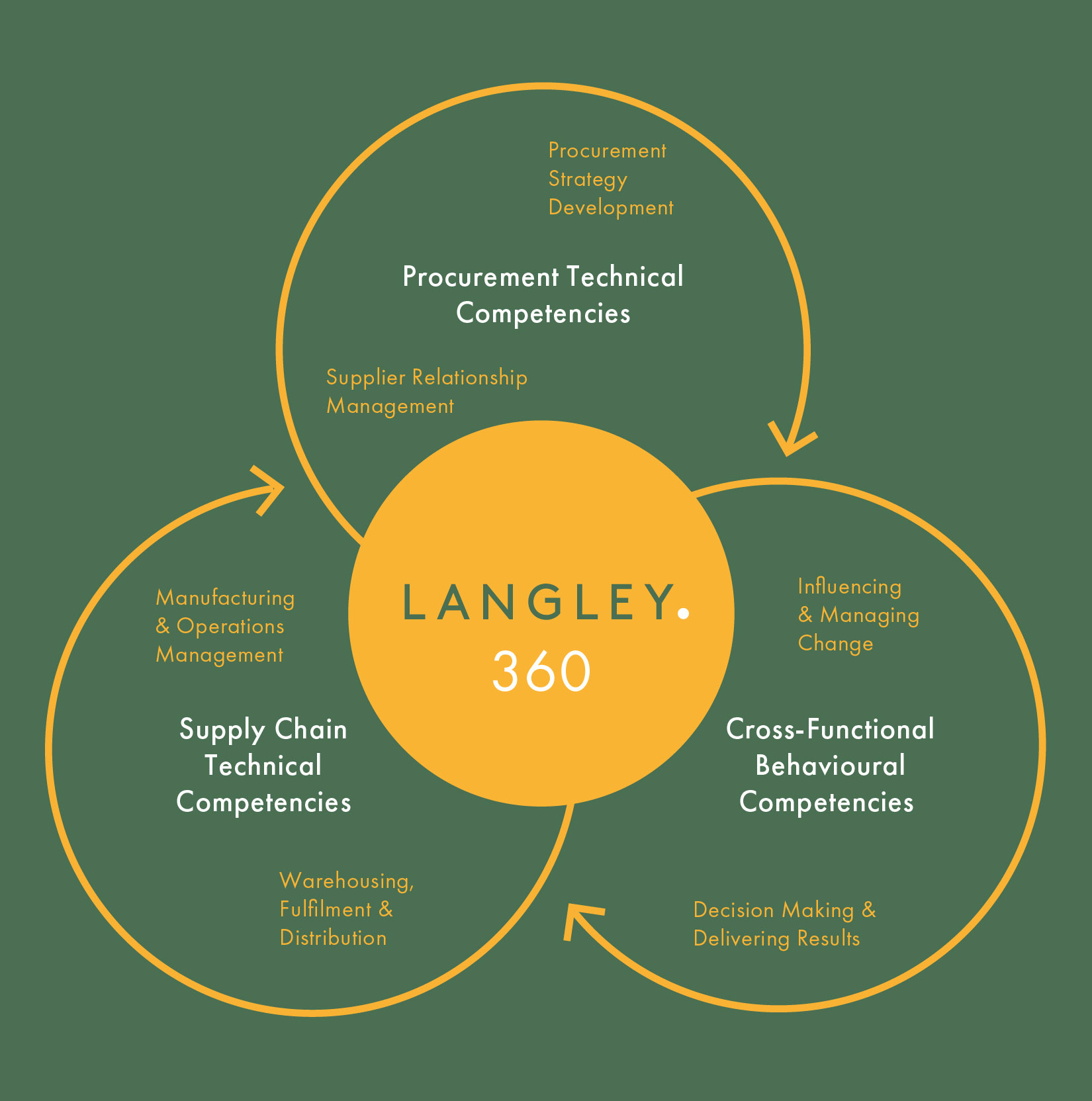 ​Let's talk!
If you're looking for interim or permanent procurement and supply chain candidates, contact us to find out how we can help.
We can talk you through benchmarking salaries and benefits, provide sample job descriptions and give you an overview of the current recruitment market.
Call us on +44(0)333 366 0839 or email info@langleysearch.com.